Things That Go "Deb" in the Night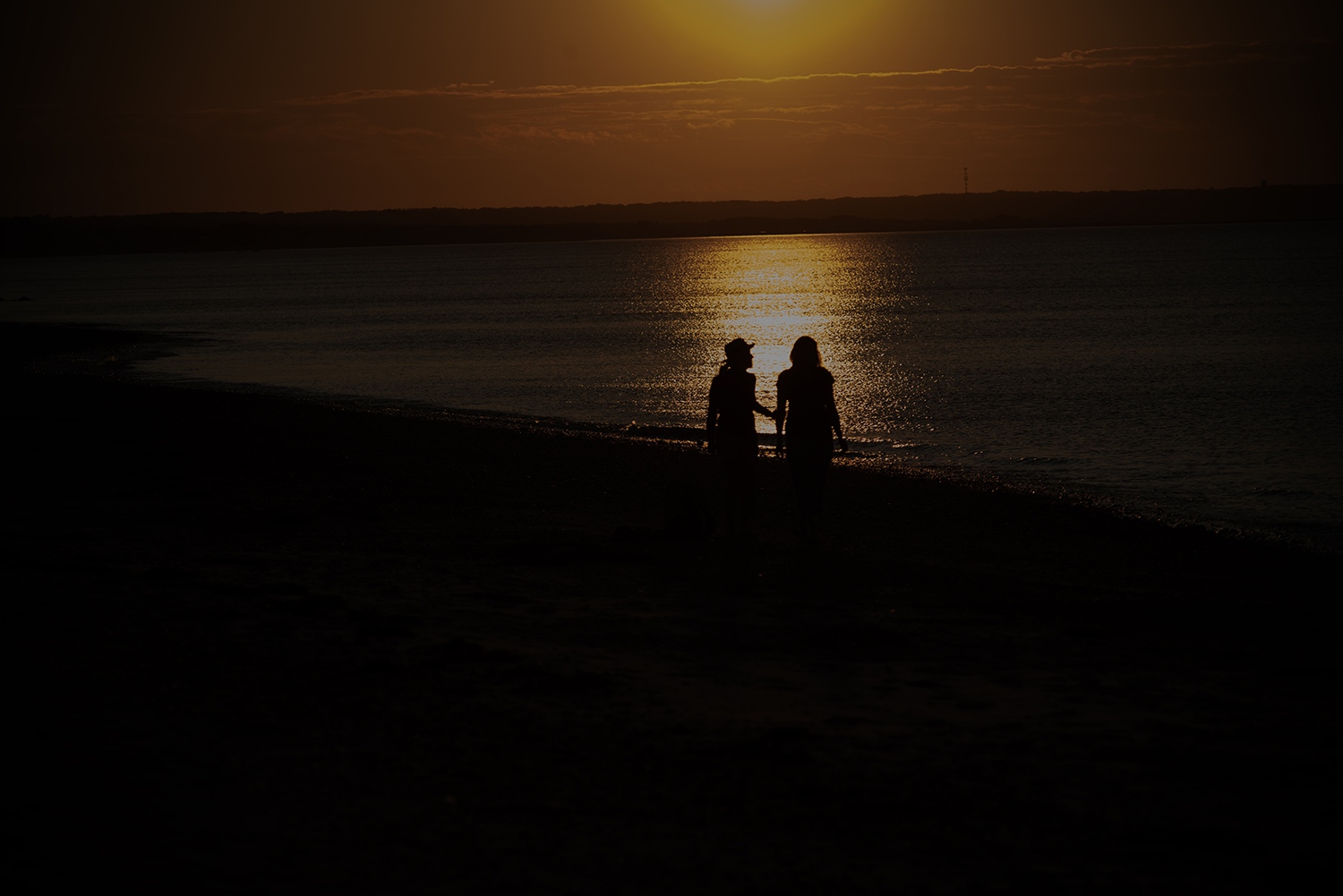 By Deborah Blackwell 
The past is a big deal. It's all of our former moments coming together in a mishmash of the people, places, and events that shaped who we are in this present moment — which, too, will soon become the past. One day, our whole existence becomes the past.
And then what?
That is the question I tried to answer this summer, when, out of nowhere, the past collided with the present.
We were on vacation with friends at a cottage by the sea. Their invitation seemed heavenly, although thanks to my health condition, POTS, I wasn't ready. But after some convincing, I went.
While there, something happened to me that's never happened before. And I've got witnesses.
We had been there a couple days, and despite my frailty, were enjoying the respite. The cottage's back door opened onto a dune-covered beach, steps from the ocean's edge. Our friends are fun, the salt breezes were amazing, and the seafood was divine. We spent evenings on the screened-in porch with the sights, smells, and sounds of the sea around us.
But let me back up.
I can sense ghosts, and for you nonbelievers, you might be surprised. If you've ever gotten sudden goosebumps and chills, the feeling that something is lurking or watching you, you have a sixth sense. Whether you call it intuition, a vibe, or just a creepy feeling, we all have this knowing without knowing, though some people don't realize or develop it. Mine is alive and strong.
I've lived in more than one haunted house. It's usually very clear when ghosts are nearby: there's a thickness in the air, a feeling I'm not alone. Things go bump in the day or night. Orbs float in photos. The shadowy outline of a human flashes in and out of my vision. Phantom smells come out of nowhere. Pets look up and around, as if they're watching something just beyond you. Flickering lights, cold air, I've even had a doorbell that sometimes rang a different chime than the one it actually had.
Once, I woke up to a group of transparent children holding hands around my bed. I was certain they were ghosts. Even my kids could sense ghosts in that house, and sometimes they saw them — hollow forms floating up and down the stairs, translucent figures standing around the bookcase, red eyes floating through rooms. We lived in a home that had been built in 1757 as the first primary schoolhouse in the area, and became part of the Underground Railroad. It was even on historical record as being haunted.
Our current house sits on an old, Native American burial ground, and the night before I sat down to begin writing my book My (Dead) Sister's Celestial Guide to Life, I caught something out of the corner of my eye. A few feet away, a clear, male-like figure, walked past me with purpose, head down, toward something invisible, then passed through the patio door into the night. I saw him as plain as day. Although seeing ghosts doesn't bother me, I felt chills and was covered in goosebumps.
But back to my story.
This particular night in the seaside cottage seemed like the others. I gathered my strength to get out of bed at 2 a.m. to use the bathroom, wobbling my way there like I do every night at home — half-asleep, eyes closed, trying not to fall down. I was minding my own business when there was a knock on the door.
"Deb" a voice whispered.
I was startled. "Yes?" I said quietly. "One minute." I didn't want to wake Sir Husband on the other side of the wall. I thought it was my friend and something must be wrong, otherwise why would she be knocking on the door so late? Maybe the central air was set too cold, and she wanted to turn it up. Maybe someone was unwell.
I quickly washed my hands and opened the door. No one was there. I peered out into the blackness, then grabbed my phone and turned on the flashlight. I crept into the hallway, shining the light in front of me. I could see a faint glimmer in the kitchen, but it was just the dim light over the stove. The living room was black. The doors were shut, the porch dark, the sound of the ocean, hushed.
I knew in that moment what it was. I hurried back to bed and crawled in.
"Who knocked on the door?" Sir Husband asked.
"No one," I said.
"But I heard someone say your name," he said. He rolled over and sat up.
"Oh my God," I said. Usually, I know when a house is haunted the minute I walk in, but this time I hadn't sensed a thing. "How could I not know? And it said my name!"
As if on cue, we heard the sound of footsteps walking across the ceiling, then clanging underneath the floor. The cottage is only one story, with a tiny, unreachable loft above, and a dirt cellar below.
No matter how many times it's happened, whenever I've had an encounter with a disembodied soul, I get a quick wave of fear. Sometimes ghosts are scary, but I could tell this one had a sense of humor. I don't know how I can tell whether they are male or female, child or adult, evil or kind. It's all in the vibe, and sometimes the shape, the movement, and in this case, the sound.
I looked at Sir Husband, who also knows that while sensing spirits can be cool, it can be disquieting.
"Don't tell them," he said, meaning our friends. "It will freak them out."
We vowed to take it to the grave, and when the ghost finally stopped its antics, we went back to sleep — with the light on.
The next morning in the kitchen, one of our friends pulled me aside. "Deb, something happened last night."
I braced myself then saw her face. She looked intrigued but calm.
"You heard it, didn't you?" she said.
"Yep, I sure did," I said. "It's a woman, I can feel her. And she sounded a lot like you."
"She woke us up," my friend said. "Stood right at the side of the bed, even nudged it."
"You're sure you weren't dreaming?" I asked.
"Nope," she said. "Were you?"
She took her cup of coffee out to the porch. I followed her. She smiled and handed me a book, filled with the memories of guests at the cottage. I read how many of them had encountered a ghost.
"Not once, not ever, has a ghost called me by name," I told her. So, I wrote about it in the book.
That night, I was ready. We heard stomps and clangs and I wanted to ask this spirited lady who she was. How she knew my name. How she can speak! What does she want? Why is she "here" and not "there"?  Sensing ghosts is fascinating I always have so many questions. Then I remember something a Qigong teacher once said:
"We have to learn to live in the light of our own understanding."
Yep. I had reached the edge of my understanding. Who am I to question immortality anyway?
And that was our last day. It was time to go home. I had tested my limits and survived. But I needed to rest…and remember a place where the past hasn't realized it's passed.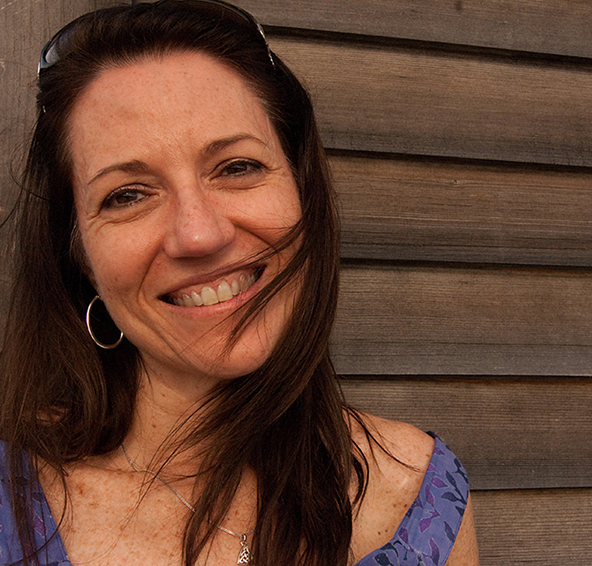 subscribe