Our Holiday Misadventure, a Stroke of Pure Luck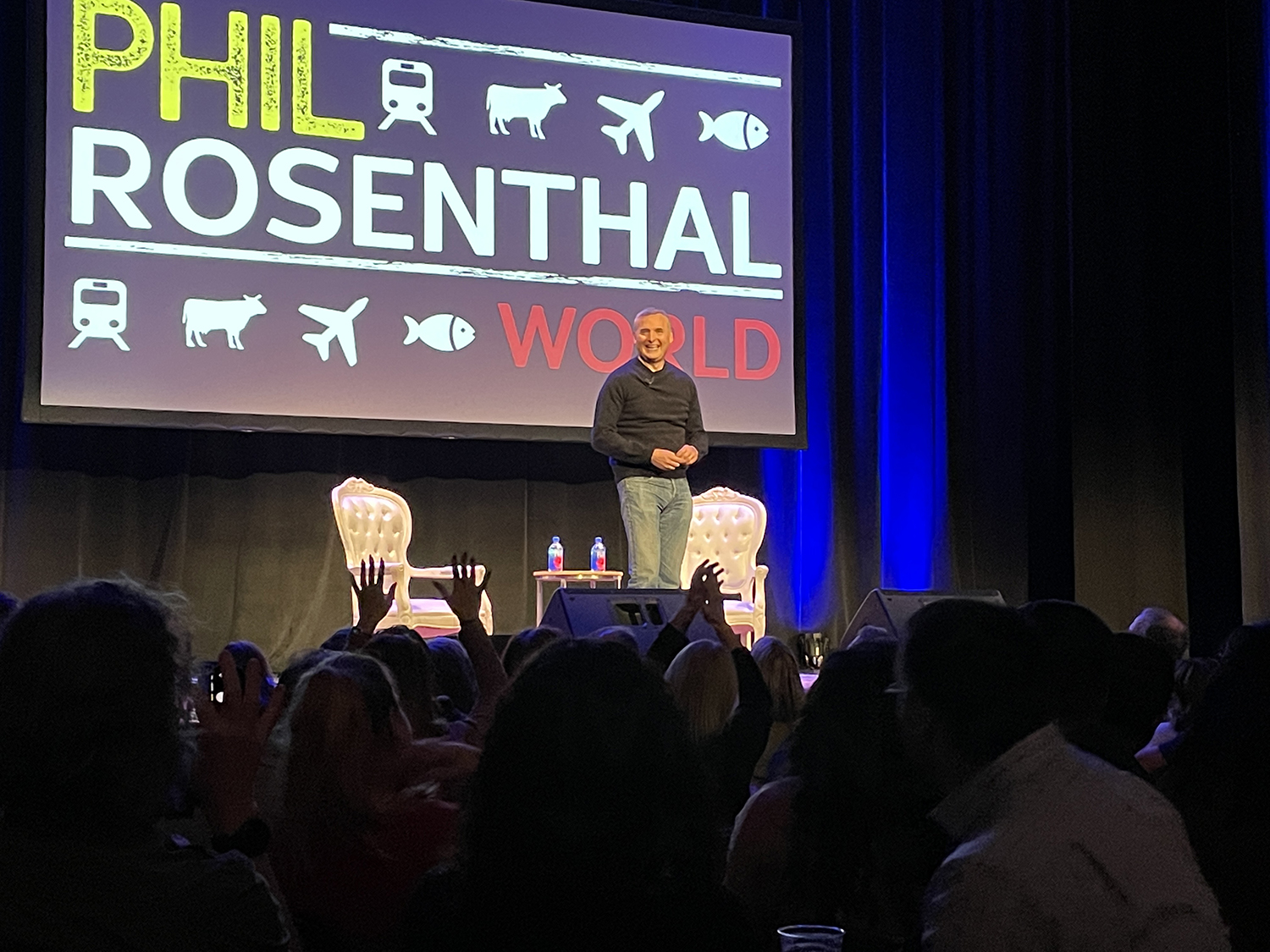 By Deborah Blackwell
Phil Rosenthal is one (self-proclaimed) lucky bastard. And since I thought nobody knew who he was, an "Evening with Phil Rosenthal of Somebody Feed Phil" in Boston seemed benign. So, what do you get when you cross one lucky bastard with unpredicted weather, hordes of people, the jiggling leg of Mrs. Claus, and an unvalidated parking ticket? A wicked adventure that starts with a snowfall and ends with a bang. 
I should have heeded the cosmic warning when my son called to say he could barely get out of his driveway due to a four-car accident and treacherous roads. But Sir Husband and I didn't listen. The gift of unpredicted Christmas snow was perfect for a lovely holiday outing in the city. We'd drive over the river, through the woods, and past the ocean to the historical, century-old theater where we'd meet our son, his girlfriend, her family, and if we were lucky—the man of the evening on his book tour. 
Here's where we went wrong. 
First, I opted out of following the GPS despite my son's wise words, "Always follow the GPS Mom. It knows." What does it know? My desire to take the scenic route along the snowy shore overruled and left us on a bumper-to-bumper ice rink with four crashes and a deluge of emergency vehicles. It took 45 minutes to creep through that mess, and while we made it to the holiday-bedazzled city unscathed, the roads there were not much better. Traffic jams, tow trucks, sirens and flashing lights, it took us 25 minutes to go 0.2 miles (or 1,056 feet) to the jammed parking garage. We parked, but it was too tight to open the door and get out, so we crawled over the seats to the other side, with only a few inches to spare. But we made it. Whew. 
Except, the parking garage was three blocks from the theater, and we didn't know the old cobblestone sidewalks would be so icy and slick. In the wrong shoes, we s-l-o-w-l-y slid to the theater where my son and the tickets were not. They were battling their way there too. I begged the box office person to let us in, and as luck would have it, she did.  
It turns out Phil is pretty popular. We wove our way into the oversold, fire-hazard space of tiny bar tables, tinier wooden chairs, and people so tightly pressed together, we had to hold our breath to fit. Exhausted, shell-shocked, and finally squished into our assigned rickety seats, I looked at who my whole right side was touching. And what to my wondering eyes should appear? 
A red velvet-suited Mrs. Claus, and smashed next to her, the real Santa. It had to be — no reasonable facsimile could be that convincing. We shared a few chuckles, my son et al made it, we sipped wine under our KN95s. The lights went down. The crowd went wild. And my body started jiggling. Jiggling and jiggling. I glanced over at Mrs. Claus, and sure enough, her leg was jiggling with glee. Oh, Mrs. Claus, please stop jiggling me. She didn't. For the next hour, as I watched and listened to that lucky bastard on stage share his amazing tales, I sweat. I felt faint. And I jiggled. 
The rest of our evening went like this:
After the show, I could not get through the mosh pit to the bathroom, so no luck there.
While standing in a massive crowd on the street corner waiting for the crosswalk signal, I realized I'd forgotten to get my parking ticket validated. "You are not going back into that mosh pit!" my family protested. No $5 discount. 
Sliding in the hurried mass of people toward the parking garage on icy cobblestone walks and trying to keep up with our properly-shod, zooming-ahead counterparts, Sir Husband fell. In an attempt to save himself, he grabbed the closest thing to him—a full garbage can. Down they went. The sea of irritated people around us stepped over him. He was crumpled in defeat. I tried to help him up. His wrist was bent. I was frantic.
I'm not sure how we made it back to the car, but when we did, I slid across the seats, and looked at Sir Husband who was wincing in pain. "It's not broken," he said. Oh, thank God. But I still had to pee.  
It took nearly an hour to wind our way down five levels out of the gridlocked garage, and of course we were charged extra for extended exit time.
But it was the next day that we got the news. 
Minutes after we had crossed the street after our crazy Evening with Phil, at that very corner where I tried to go back for a measly $5 parking validation but didn't, someone took out a gun, open fired, and a person was shot.  
Jeez. All we did was somehow manage to avoid an accident in winter weather; endure a jiggly, hot mob; survive an icy, trash-filled fall; and eventually, make it home safely. I maybe forgot to mention, wow, we too, are lucky bastards.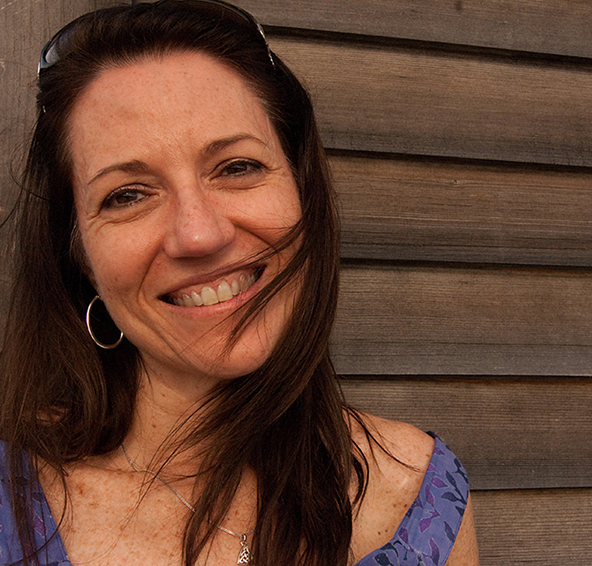 subscribe